This article is written by Shari Welch
Have you noticed the decoration of your own birdhouses at your local craft store? Are you tired of just slapping paint on them? I will show you how you can make a unique, one of a kind birdhouse using mixed media materials.
I decided on creating a decorative indoor birdhouse.
Here are the materials I choose to use and how I incorporated them into my project.
I wanted to try something new with my washi tape.
It worked perfect for the outside.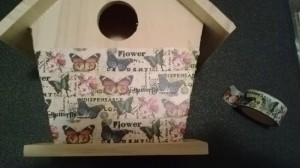 I cut out a series of scalloped shaped strips for the roof, a flower for the opening, and a banner using burlap paper.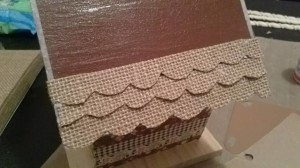 I didn't want it to just sit on a table. I purchased a wooden candlestick and a round disc of wood. I glued them together and then attached them to the bottom of the house.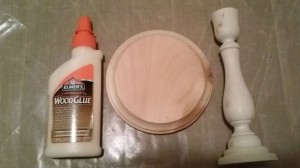 I attached a wire to my roof, and then to a decoupaged wooden bird with E6000 glue.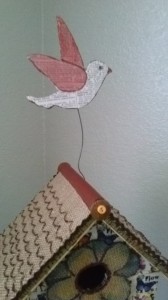 To finish, I added 2 types of buttons,small rick rack, shaded the flower and roof-line with Memento Dew Drop Dye Ink Pads and markers.
Now I have a decorative piece for my small table!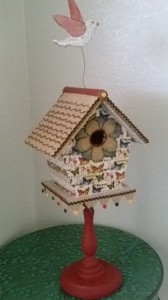 ~*~*~*~*~*~*~*~*~*~*~*~*~*~*~*~*~*~*~*~*~*~*~*~*~
Author bio:
Shari Welch is a mixed media artist living in Denton Texas. She is known for using reuse and recycle materials in her artwork. She volunteers for SCRAP Denton where she is on the education committee, teaches workshops, and performs art demos. She is passionate about mixed media art and loves helping bring creativity into the lives of others.
You can follow Shari and her mixed media art at www.facebook.com/my.altered.life
.

.