I love all of the Christmas projects that are around this time of year. And even if I don't have time right now, I will file the ideas away, to modify for another project or to get an early start for next year!

The Top 5 Mixed Media Art Christmas Inspiration Sites are:
1. Tim Holtz is at it again with his 12 Tags of Christmas
Day 1 can be found here….
… right through to Day 12
2. Lisa Vollrath and Ten Two Studios with their Christmas countdown – this is offered as "shareware" and requires you to send a link via your blog or Facebook page.

3. 2 Gypsy Girls, on the One Lucky Day blog did this great vintage village. While theirs started as a Thanksgiving decoration, I can see it becoming a Christmas village as well.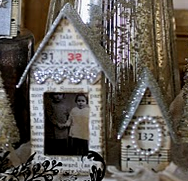 4. Garlands are all about the place at the moment and easily modified to make Christmas ones. Great for using up all of your bits and pieces and get those punches out again.
Here are some great instructions for a Valentines garland (LOVE the baking paper idea – I was wondering how it was done!)
or bird ones…
and another with circles.
5. I have been seeing these paper drops  or paper strip ornaments all over this year – here are some simple instructions
or here for a slightly different design (scroll down to #5)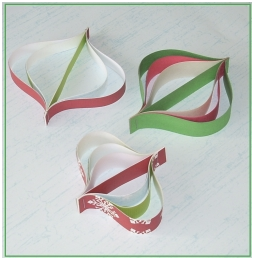 I hope you can find some creative time over the busy holiday season. These sites will get you well on your way!
Happy creating.
.
.
.