~ * ~
This article was written by Melanie Statnick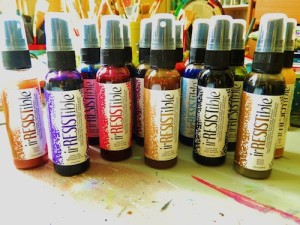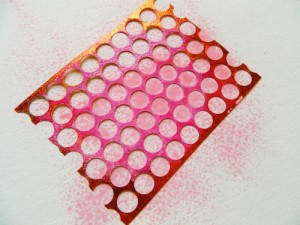 I had a chance to play with Imagine Crafts product line of irRESISTible colored texture spray.  I have to say I'm loving all the juicy bright colors I have in my collection. These are some new colors and today I used a few that blended well together in a palette. Rose bud, Angel pink and Gold. With the metallic sprays you need to shake well before spraying.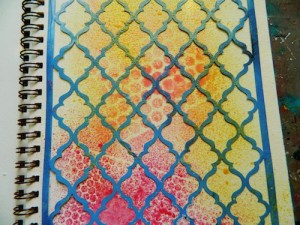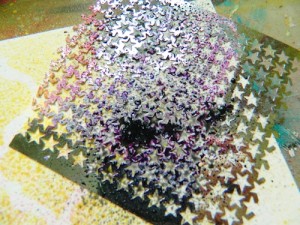 Lay the stencil down on your journal surface and spray approx.12 inch away from the paper. To get a speckled look hold spray father and to achieve and more saturated heavy texture spray closer. Because this is acrylic it dries fairly quickly and I recommend washing off your stencil after spraying.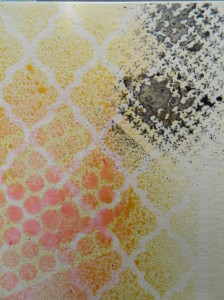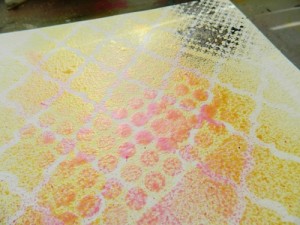 I must admit I was getting excited over the result in the sprays blending so well. I found that none of the spray ran onto another color. I did not dry in between coats. The colors remained bright, juicy and added fantastic texture coverage. I wanted to add some stamps to my page using Stazon. Stazon is not my go-to ink pad. I have found that the ink makes my stamps sticky and has a light odor to it.  However they are solvent ink and come in some yummy new colors. Here I used Gothic Purple, Cloudy Sky and Blue Hawaii. Aside from the brilliant colors the pads seem to come very wet which is a benefit. This allowed for maximum ink coverage. I also like the design of each case. The images give them just a little something to catch your eye. They are also stackable for those of you who like to keep order in the craft room.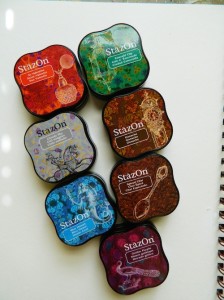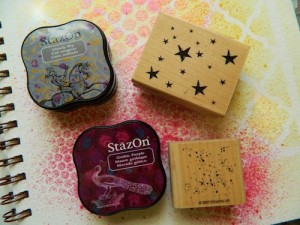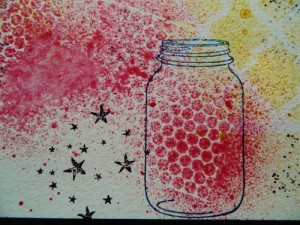 After adding the irresistible texture spray and my stazon inked stamps I wanted to see how the sprays provided a resist.  I added my watercolor to the page and while it was still wet I gently rub off some excess color. The result was beautiful.  I encourage you to try irresistible texture spray in your project for yourself and play with this delightful product.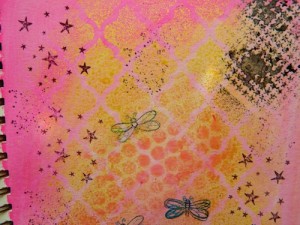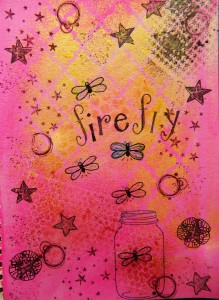 ~*~*~*~*~*~*~*~*~*~*~*~*~*~*~*~*~*~*~*~*~*~*~*~*~
Author bio:
Melanie Statnick is a published artist/writer out of North Carolina. Melanie creates art daily from her private studio. Her style is happy and whimsy. Statnick's artwork can be found in art galleries and shops extensively in NC with international private collections. Learn more about Melanie view her website at: www.melaniestatnickart.com
~*~*~*~*~*~*~*~*~*~*~*~*~*~*~*~*~*~*~*~*~*~*~*~*~
.