~ * ~
This article is written by Melanie Statnick
I miss having library cards in the back of books. When I was younger we had to look books up in the card cataloging boxes. Signing the books out with your name and seeing who borrowed it before you, or even how many times you checked out the same book.
Using Silk Acrylic paints I altered these paper library pockets. I painted the first color coat onto the pocket first, then I used a paint brush to apply the second color to the applicator and rubbed it over the stencil onto the pockets in a circular motion.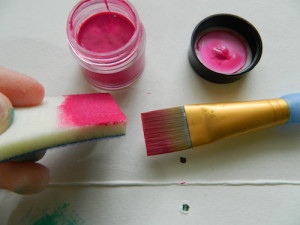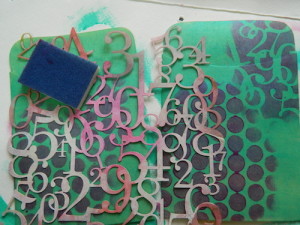 Dry the paint and add some stamps and paper collage sheets and embellishments using a gel medium or mod podge. I outlined the images using a black Pitt pen, white get pen and then added some Stickles.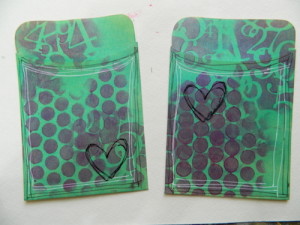 I used a Valentine theme to stuff the pockets with. You can makes them however you like. Cute for sticking a magnet strip on the back and posted it onto your refrigerator and leaving notes for your sweetheart.
*All materials can be found on Altered Arts website
~*~*~*~*~*~*~*~*~*~*~*~*~*~*~*~*~*~*~*~*~*~*~*~*~
Melanie Statnick is a published artist/writer out of North Carolina. Melanie creates art daily from her private studio. Her style is happy and whimsy. Statnick's artwork can be found in art galleries and shops extensively in NC with international private collections. Learn more about Melanie view her website at: www.melaniestatnickart.com
.

.