Here we have used our Mixed Media Art Ephemera Sheet 16 ~ Gratitude Journal Prompts to create this Gratitude Journal.
Tools and Materials
Process
1. Gather up your art journal and print a few copies of the Gratitude Journal pages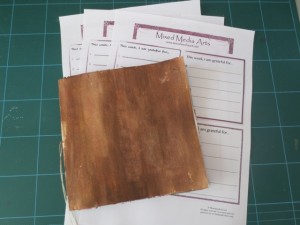 2. Using a steel ruler, tear out the journal panels. I do this as I like the teared edges – you can use a cutter or scissors if you prefer straight edges.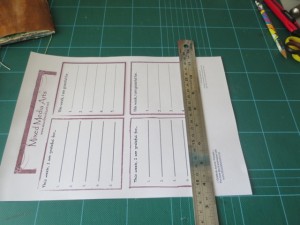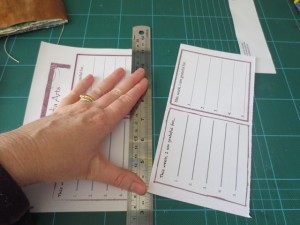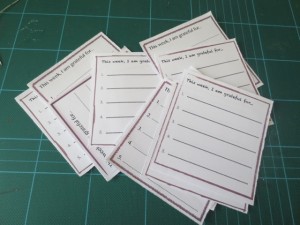 3. Get out your art journal with prepared pages
4. Add two strips of double sided tape to the back of the journal panels
5. Stick them into the journal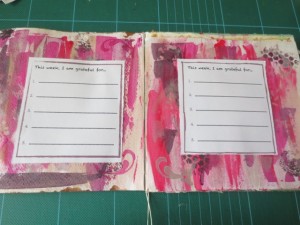 6. Decorate as desired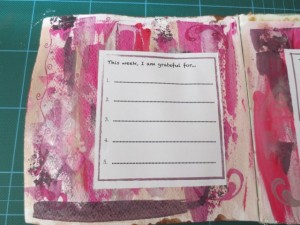 7. Continue with other pages.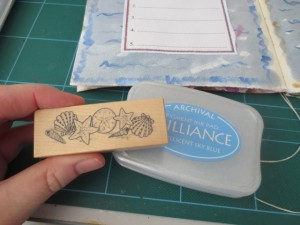 8. Each week, take a few minutes to reflect on your world and note the things you are grateful for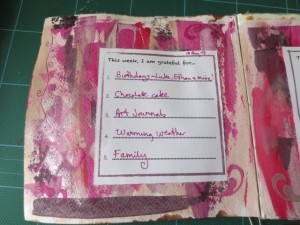 Note: this art journal isn't finished – I will add more pics are things progress.