~ * ~
What an amazing year 2013 has been! As I run back through all of our tutorials, guest artists and projects, I just continue to marvel at the wonders and joy that mixed media art has brought us! This year also saw the start of the Mixed Media Tips videos, along with two Online Tutorials and ONE book published! Just amazing!
So, to put all of this wonderment into one place, I present to you…
The Creativity and Inspiration of 2013
Here is the best and the most inspiring events and articles on Mixed Media Art throughout 2013!
Online Tutorials and Videos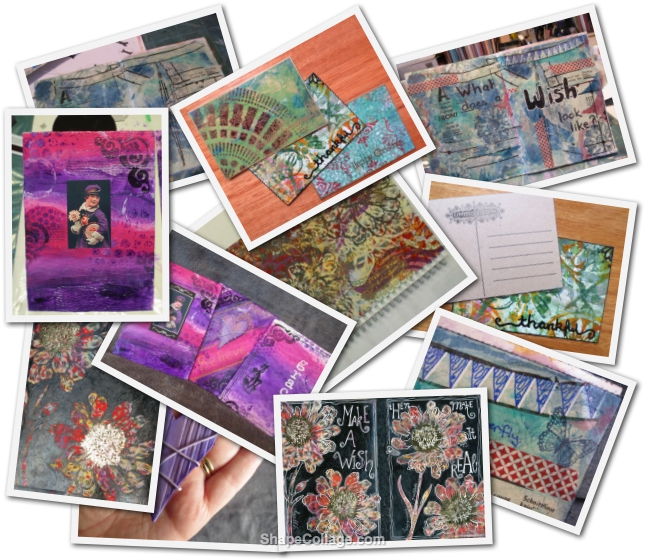 In April we featured our

Creating Layers in Mixed Media Art

tutorial and gave away the three canvass featured on the tutorial

Our 4th birthday celebrations featured the Postcard Art Tutorial, where we created easy-to-post pieces of art and 16 of them were posted to members of our community, around the globe. You are still welcome to share the postcards you have created at the bottom of the tutorial.
We attacked our "Art Envy" with the Wish Art Journal Layout tutorial
Kate Palmer also joined us to share one of her Layering Mediums Art Journal Technique
Mixed Media Artists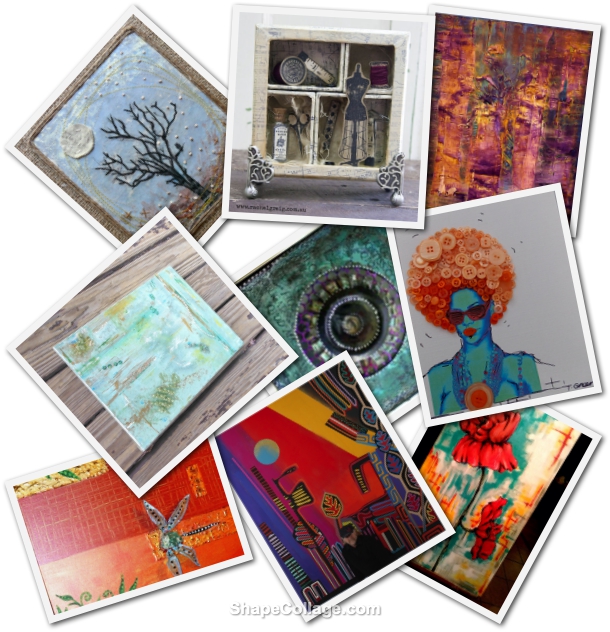 We had a wonderful collection of mixed media artist with is across the last 12 months, including:
and others whose project feature below..
If you would like to see your story and artwork featured on Mixed Media Art, we are always looking for artists and crafters to share your work, so send a
quick email to Michelle
 and let her know!
~ * ~
Reviews
2013 has seen the continuation of product and book reviews, and it has been our delight to bring you:

~ * ~
Mixed Media Art Tips Videos
Michelle has had lots of fun this year, bringing you the start of the Mixed Media Art Tips Videos – there is just something about video that brings Michelle's tips to life! And while it takes a lot more work than just taking photos, the effort that goes into editing and uploading videos is certainly worth it.
The Tips Videos include:
Projects and Inspiration
We have features so many projects and tutorials from a range of artists and crafters, across the spectrum of the mixed media genre. It has taken ages just to pull them together, all in one place for you to have a look through!
Art Journaling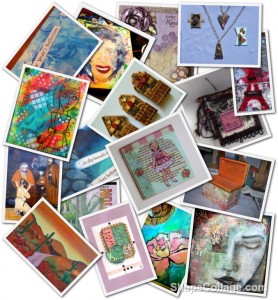 Our art journaling has certainly reached new levels across 2013 – it is such a great way to create small, portable pieces of art and it a place for trying new techniques or reflecting on your own thoughts and creative process.
Guest Artist Projects
Handmade & Altered Books
Other Mixed Media Gems
Inspiration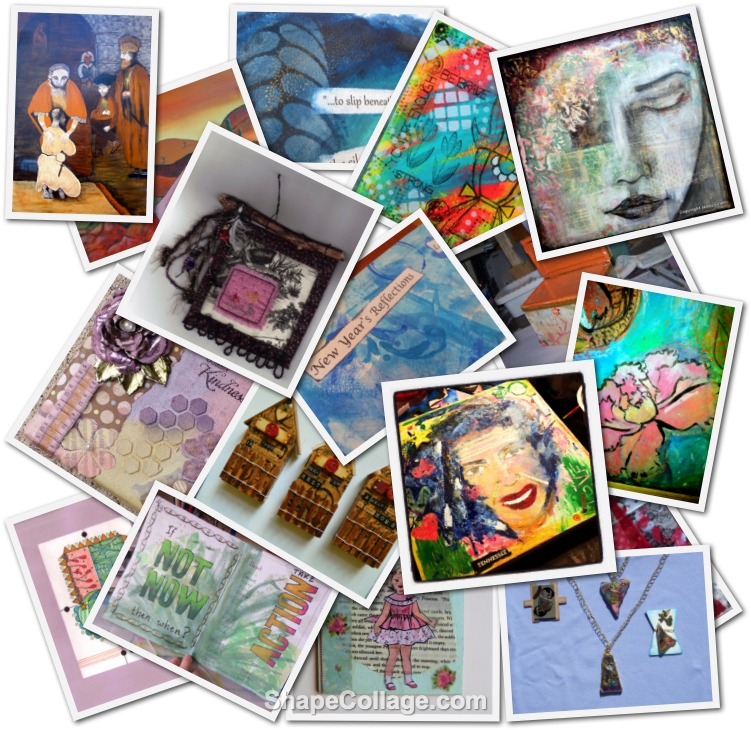 ~ * ~
So there you have it! 2013 in review – all 46 articles!
We would LOVE to hear about your favourite project or artist – please leave a comment below!
.
The photo collages here were created with Shape Collage