I had the delight of looking through Abigail Patner Glassenberg's The Artful Bird last weekend. It is full of cute patterns and birds in all poses.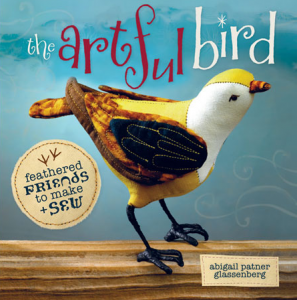 The book includes 19 patterns to make a variety of birds, from graceful swans to cheeky penguins. The basic bird-making techniques are useful to help understand the proportions of a bird and the step by step pictures show how to make the wire framework, right through to the options for adding feathers and stuffing the little creatures successfully.
And although this book is primarily for sewers, there are a few patterns that can be adapted to mixed media creations. Certainly well worth a look!
~*~*~*~*~*~*~*~*~*~*~*~*~*~*~*~*~*~*~*~*~*~*~*~*~*~*~*~*~*~

.
.