~ * ~
This article is written by Kim Bailey
In May of last year I joined a 365 Day Challenge and for this challenge I decided to go on an art journaling journey. During my journey, I explored new ways of expressing my creativity. One of the ways I did this was making Mixed Media Art Trading Cards; bite sized pieces of art that you can trade or just keep for yourself. Below is what you will need to make your own.
Materials:
Card stock or junk mail post cards, magazine clippings, acrylic paints, markers, embellishments, (and your other favorite crafty/artsy materials), glue, foam brush and of course Mod Podge.
Cut (2) 2 in. x 3 ½ in. pieces from your card stock or junk mail post cards.
Now it's your time to be creative. Using the magazine clippings, acrylic paints, markers and embellishments create pieces of art on these 2 tiny canvases.
Once you have created your 2 pieces of art, glue them together. You're finished product should be one decorated card. (The card should actually be the size of a standard business card).
The last step is to Mod Podge your card. To make this step easier and less messy, use your foam brush to apply the Mod Podge. I suggest doing one side at a time so that it dries evenly.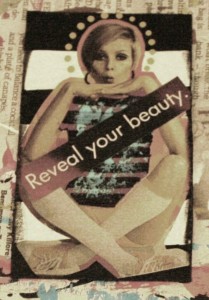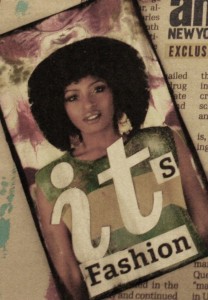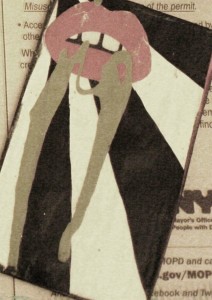 Not only can you use this idea for trading cards, but if you're really ambitious it's also a great way to put a spin on your business cards for special events.
Happy Mod Podging!
~*~*~*~*~*~*~*~*~*~*~*~*~*~*~*~*~*~*~*~*~*~*~*~*~
Hello Mixed Media Art Addicts! My name is Kim and I live and create in New York. As a lover of all things crafty and creative I decided to start a blog about 2 years ago to document my obsession. My blog was called The Creative Addiction Blog – it's not around anymore (sorry!). Currently, I work as a Creative Art Photography Support Assistant within a retail store.  My job helps to fuel not only my creativity, but also my love for photography.
~*~*~*~*~*~*~*~*~*~*~*~*~*~*~*~*~*~*~*~*~*~*~*~*~
.

.