Edging and Sponging are the focus of the Mixed Media Art Technique tutorial.
The Pop Quiz invited you to study the 6 ATCs and determine which technique was used with which element.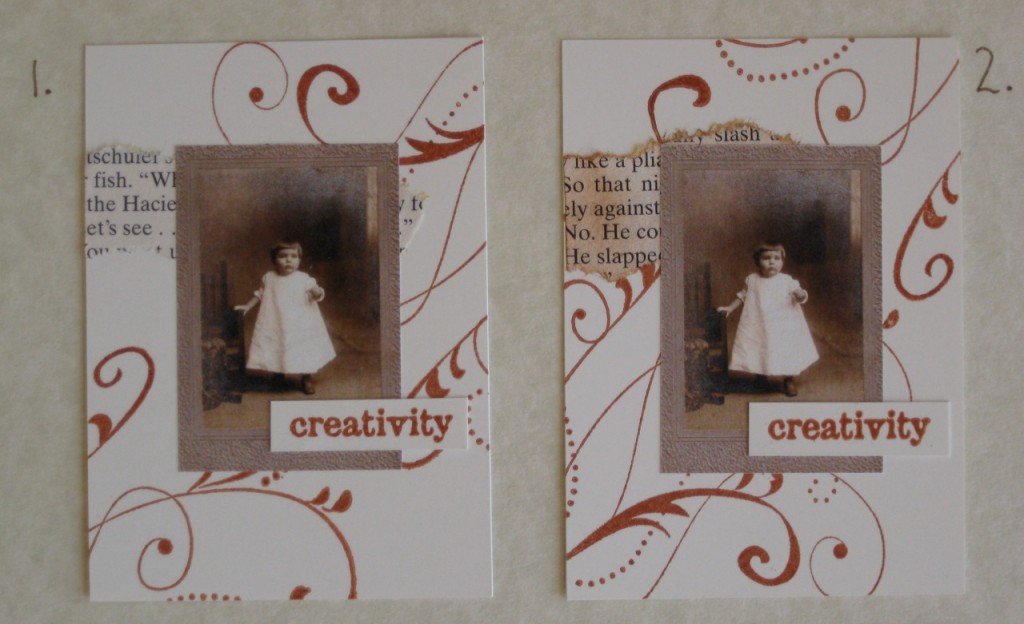 ATC 1 was assembled without any of the edging or sponging techniques being used.
ATC 2 has had the background scrap of text sponged, using the stippling brush and Sepia ink.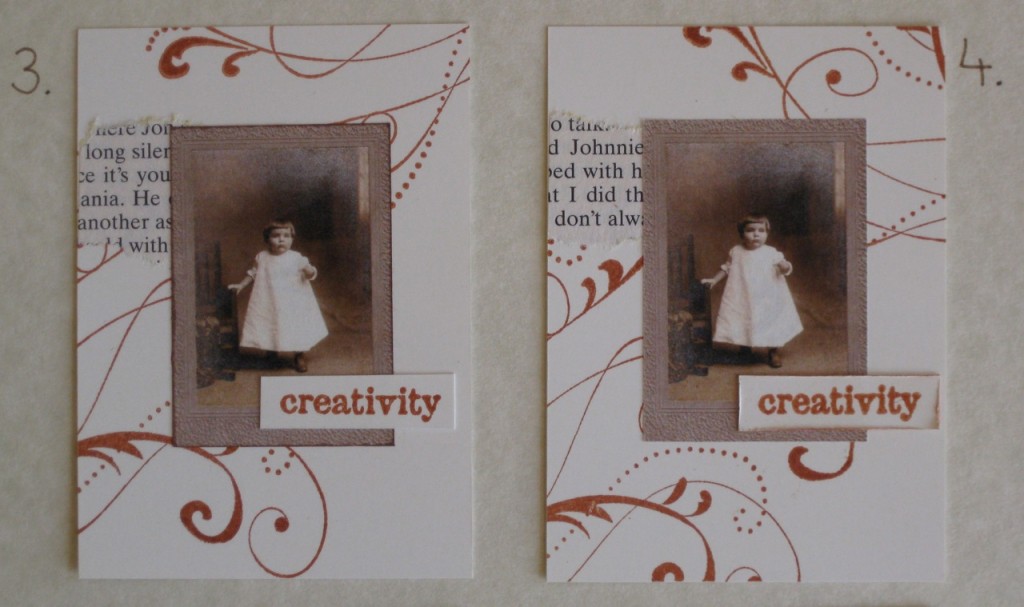 ATC 3 has the image edged with the direct-to-paper technique.
ATC 4 has the word "creativity" distressed with a craft knife and had a little sepia ink added to highlight the edges and lift it up from the background.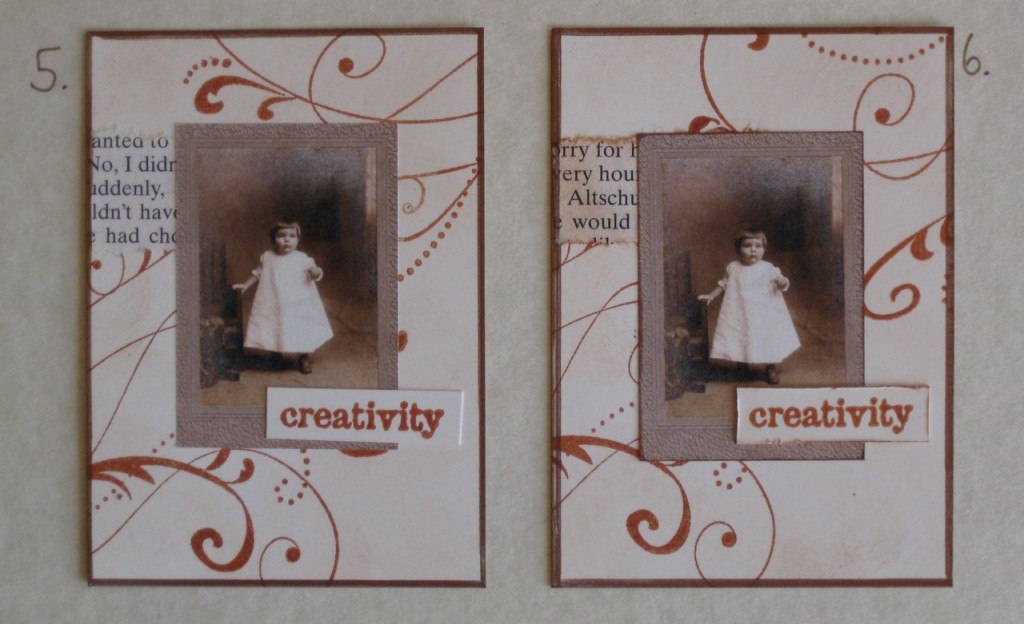 ATC 5 has been sponged around across the top of the card (it is very faint and hard to see in this photo). The edge has also been framed using a Kryon Copper leafing pen.
ATC 6 has had all of these techniques used, as outlined above for each element. Bringing together a combination of these edging and sponging techniques gives the ATC added character and finish.
~*~*~*~*~*~*~*~*~*~*~*~*~*~*~*~*~*~*~*~*~*~*~*~*~*~*~*~*~*~*~
I hope you have enjoyed revising these simple but very effective techniques.
Happy Creating!
~*~*~*~*~*~*~*~*~*~*~*~*~*~*~*~*~*~*~*~*~*~*~*~*~*~*~*~*~*~*~
.

.