Michelle Brown is back in the Mixed Media Art Studio for the New Year and is having fun painting and stencilling mixed media canvases.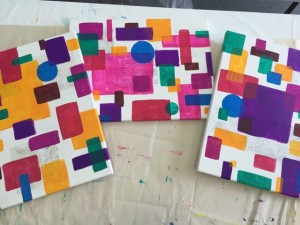 Now that the base layers are complete, it's time to add some stenciling and other interesting features. Michelle runs through her thinking process for adding this layer, covering colors, placement of stenciling and the key to getting it right!
~ * ~
Resources:
Paints – Dylusions and Dina Wakely
Paint Brushes – Dina Wakely
Sequence scrap – medium circles, small circles and squares
Stencil – designed by Rebekah Meier, The Crafters Workshop TCW495S
Canvas – 10″x 16″ Xpress Graphx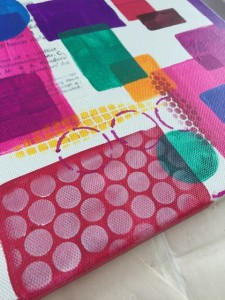 ~ * ~
We'd love to hear from you – please leave a comment and tell us how YOU like to add stencilling to your mixed media canvases and other art work. What works for you? What are your biggest challenges? What are some of the mistakes you take care to avoid?
Happy creating,
Michelle