~ * ~
This article is written by Keri Sallee
Pursuing a dream is never an easy task. It takes strength of heart, a heap of patience and maybe…just a dash of insanity.
Many people thought I was beyond crazy when I decided to quit my job and try my hand at being a full-time artist in the paper-crafting/mixed media world. And in all honesty, it was never something that I had considered until I met an amazing woman named Cheryl Boglioli. This homeschool mom/medical transcriptionist turned full-time artist and social media maven has become my mentor as I figure out my way in this new territory and today I want to share some of her wisdom and experience with you.
Be practical
So you want to be a full-time artist? Here are some practical tips from Cheryl:
(1) Do your research! Take time to figure out what kind of business is right for you right now. There are LLCs, DBAs and so many others. Seek help from those who know more than you. Cheryl was inspired to take her leap into full-time artist by attending a Craft and Hobby Association (CHA) roundtable discussion with other designers and still uses them and CHA as resources.
(2) Find a mentor. The mentor/mentee relationship can sometimes be misconstrued, Cheryl says. It's not meant to be someone who does the hard work for you or acts as a business coach. Rather they are meant to be your example of a professional designer and to be your sounding board for questions. This is a very special relationship, so choose carefully.
(3) Be prepared for rejection. You will not get every opportunity you reach for and it's hard not to take it personally. Here's what Cheryl suggests: think of it this way…they aren't saying "no" to you or your art…it is just not what they are looking for. Cheryl also reminds us to be open to critiquing; in the long run, it will make you a better business person and artist.
(4) Be organized and have a plan. Cheryl loves tools such as Google calendar to keep track of deadlines (a necessary evil! LOL), both personal and professional. Being organized she said, also helps keep the lines of communication clear and allows you to be an active member of the art community, both vital to your cause.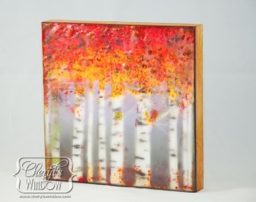 The Artist's View
Getting to do what she loves everyday is Cheryl's favorite part of her choice to become a full-time artist. In her studio in historic downtown Fort Pierce, FL, she has the opportunity to be surrounded by the positivity and creativity of other artists. But, she says, it can be easy to get bogged down with creating for others, deadlines and the business side of what you are doing. Cheryl's suggestion is to make time to play. Take time to sit at your desk…in your studio or wherever you create and create just for you.
Be prepared to ask yourself self-evaluation questions. Cheryl says that is some of the best advice she received from Julie Fei-Fan Balzer. Always be asking yourself questions like "Why am I doing what I'm doing?" and "What am I passionate about?" The questions and answers like this will always be changing and will help guide you, so ask them often.
Be inspired by those around you, but stay true to yourself is another great piece of advice from Cheryl. Even as advanced as she, she still takes classes, learns from others and then incorporates it into her own person style.
In a Nutshell
You CAN do it! That is the most important thing that Cheryl has taught me. Yes…there are rough days, but then there are days when you are so inspired there aren't enough hours in a day to get it all done. It takes planning and faith to move forward, but if others can do it….so can you.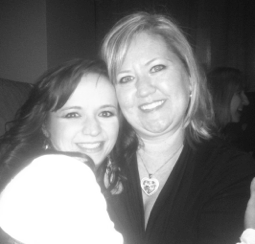 To learn more about Cheryl, check out her website: Cheryl's Window and for the complete interview, check out my blog: The Creative Life Studios
~*~*~*~*~*~*~*~*~*~*~*~*~*~*~*~*~*~*~*~*~*~*~*~*~
Keri Sallee is a paper-crafter and mixed media artist who believes that EVERYONE was made to create. She loves thinking outside the box when it comes to her designs, like her Wizard of Oz inspired high-heel shoe that won her a spot on Graphic 45's 2014 Design Team. She has also designed for The Canvas Corp family of companies, Susan K. Weckesser, The Craft Warehouse, Authentique Paper, Want2Scrap and The Buckle Boutique. Her favorite artistic quote is by Picasso and it says "Inspiration Does exist, but it must find out working."
You can see more of Keri's work on her blog ~ The Creative Life
~*~*~*~*~*~*~*~*~*~*~*~*~*~*~*~*~*~*~*~*~*~*~*~*~
.

.