Those who were on the mailing list in February 2010 and early March, received the first Mixed Media Art Technique freebie – step by step instructions for creating your own painted background. Then they received a digital copy of the finished background, which they could print off and use in their own artwork.
In the final installment of MMAT01, here is what I made from the completed background.
Firstly I got out bits and pieces that were matching in colour to the background. This is how I begin to find inspiration. I knew I wanted to stick to the same pinks and purples, maybe adding some gold or a little more white. And I needed some images. Here is what I found:
Next I added some stamping – some in black, some in white and a little in purple.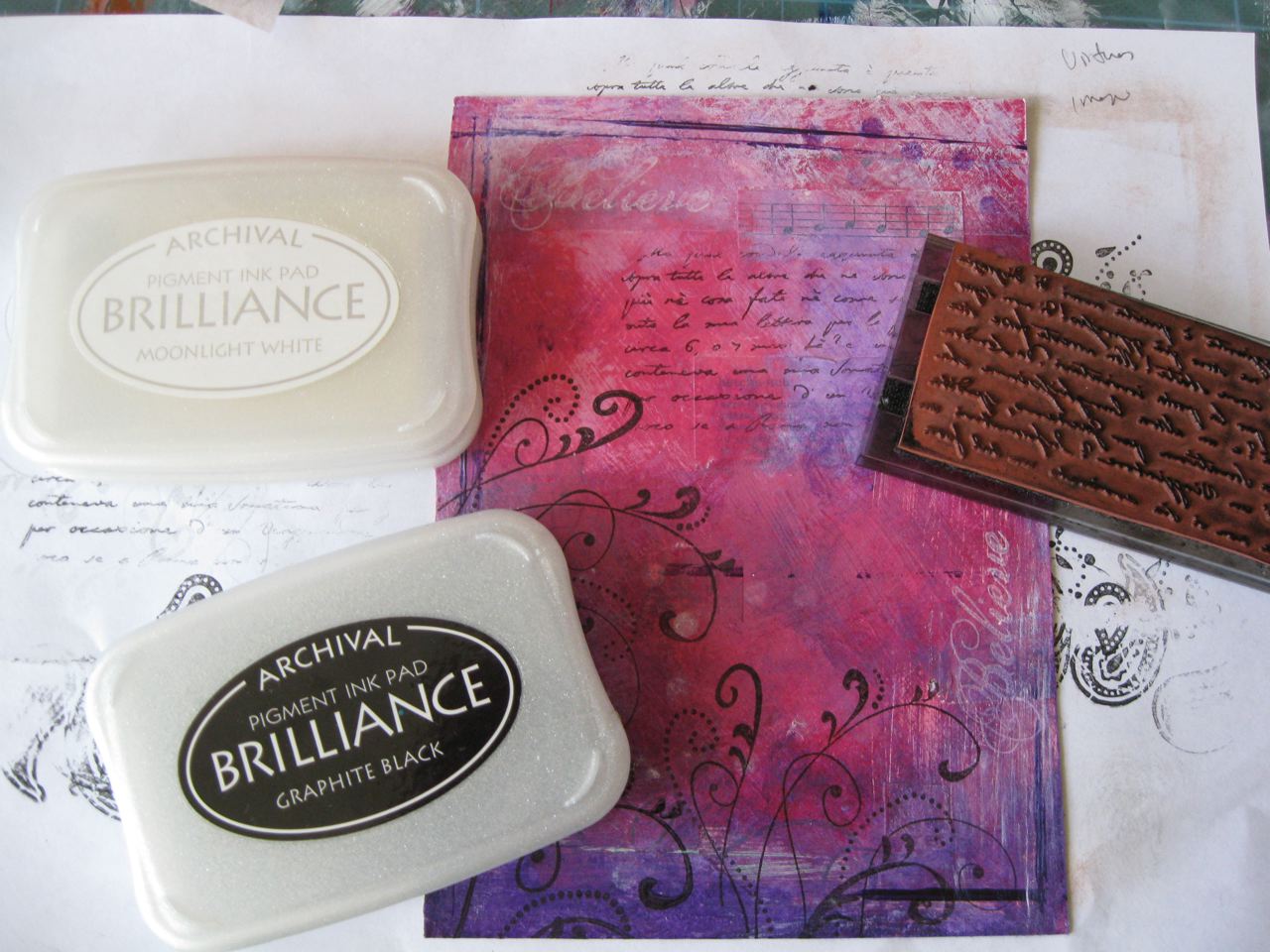 Swirl stamps by Rhonna Farrer for Autumn Leaves (this in one of many links). Text stamp from the Venezia plate by Oxford Impressions and "Believe" by Eclectic Images. Both black and white inks by Brilliance – one of my favourite inks; it's permanent when dry but can be cleaned off stamps and the ink pad is nice and "juicy".
Here is the final piece. Image found at Art-e-zine – they have the most exquisite images; all they ask for in return is for you to add an image to the collection. More information on using digital images in mixed media art can be found at our companion blog Create Mixed Media Art.
I hope you have enjoyed the first Mixed Media Art Technique. Please remember to add links to your artwork at the Mixed Media Art Technique post.

We want you to get creating!
…
…