Part of practising you mixed media art skills is to get out your collection of tools and materials and use them on a regular basis. There is nothing more frustrating than not being able to find something you are SURE you have bought or found and put somewhere "safe"; so safe that you can't remember where it is. Here are my top tips for storing your mixed media art materials.
1. Good Papers
These are the beautiful sheets of paper that you do intend to use at some stage but for now they are just too pretty to use. I store mine in folders with plastic pockets so I can leaf through them. They are grouped into paper types (vellum, metallic etc).
2. Small Papers
Once a larger sheet has been used up and you want to keep the off cuts, these can be stored in boxes and sorted in colour groups.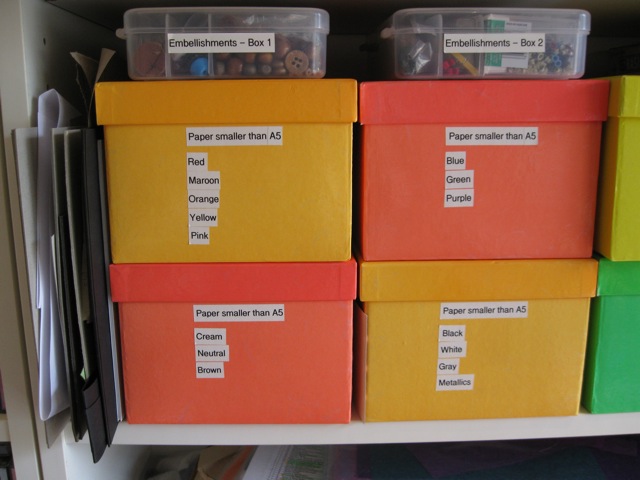 Buttons, shiny things, beads and stickers are all fantastic items to use as embellishments but without keeping them in neat storage, you will have lots of trouble finding just the one you want.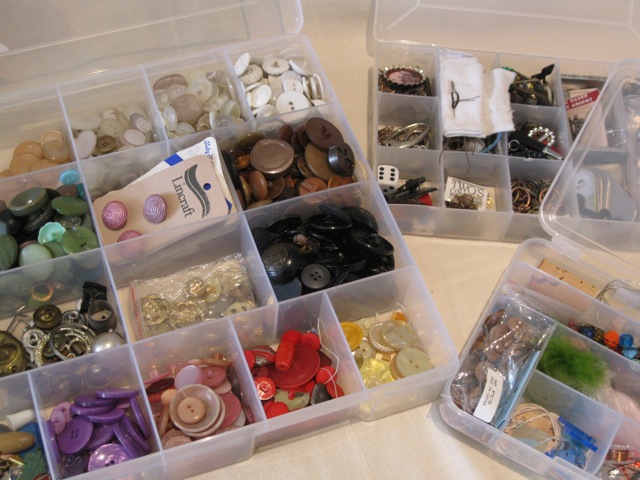 4. Other stuff
For everything that's left, large boxed are great to putting those odds and ends into. Don't forget to label each box to make things easier to find.
.

.