For the last week I have been wanting to create fabulous art journal layout but was spending too much time lamenting over the work of others and not getting started myself. I call this "art envy" – where we are stopped with even getting started when we are overwhelmed by the work of others. Ironically, if we never get started, then we can never learn and improve our own skills.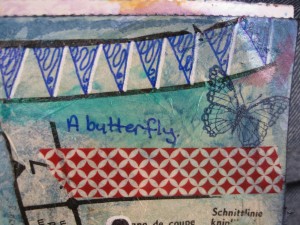 To combat this "art envy" I took the plunge and got stuck into creating this art journal layout. Here are the key steps through the process:
Materials List:
Your imagination and creativity
I would love to hear more about how you combat art envy and your art journalling process – leave a comment below!
Happy creating!