I love spending a few days either side of the New Year contemplating the year that was and the year ahead. The triumphs of the last year can easily be forgotten amongst the sad times so we need to spend time documenting the good and the bad, and use that to help set our course. An art journal is a perfect place to reflect and document these contemplations.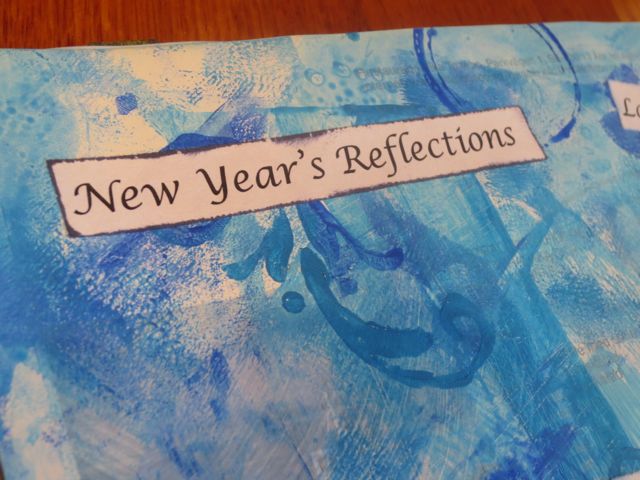 To help with your New Years' reflections, I have put together an ephemera sheet with prompts to help you get started. It can be downloaded over on the Mixed Media Ephemera page [Sheet #9].
Materials and Tools:
Pre-painted Art Journal layout
Lined paper or scrapbooking paper suitable for writing on
Ruler, craft knife and cutting mat
Glue stick
Inks to match your color scheme
Journalling pens
1. Gather up your materials and tools. Clear your workspace.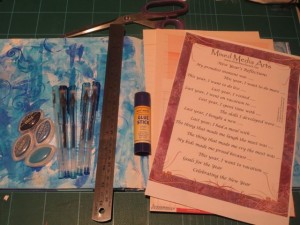 2. Using the ruler, tear up the ephemera sheet to quickly separate each prompt, giving each one a nice torn edge.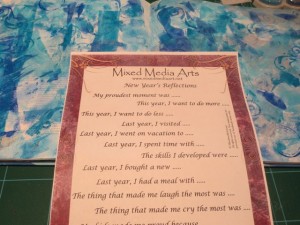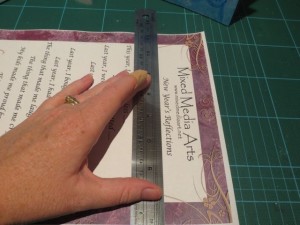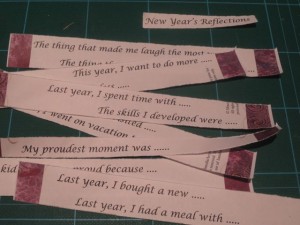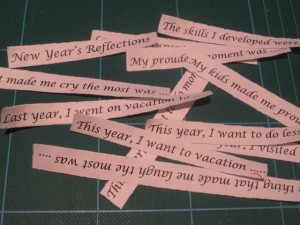 3. Sort through the prompts and decide which ones you want to use; for me it was a combination of which ones appealed to me and how many would fit in the layout space.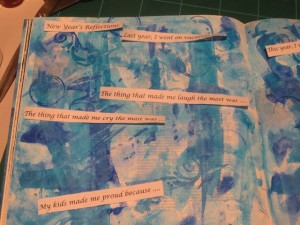 4. Edge the prompts with ink by running the ink pad along the edge of the paper. This helps to frame each statement.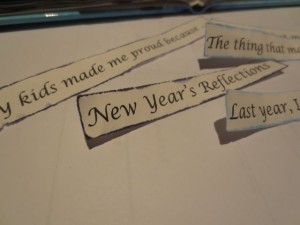 5. Using the lined paper, write out your reflections for each prompt and cut them out. I used angled lines for interest.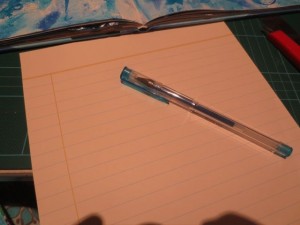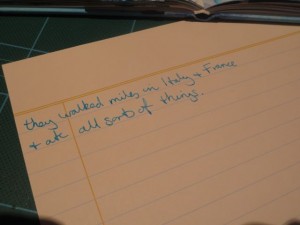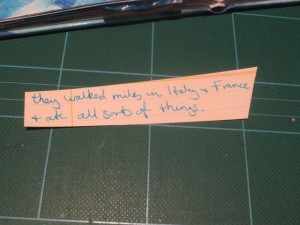 6. When you have finished your writing, do a rough layout to check all of your pieces fits and you are happy with the arrangement. Here I wanted lots of space between the panels so the painted background would show through.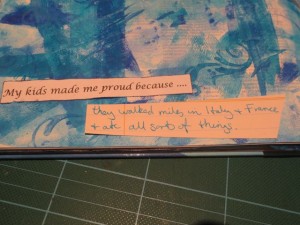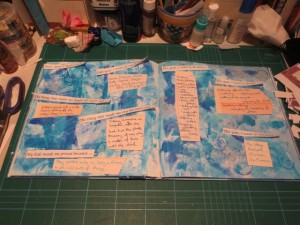 7. Using the glue stick, stick the pieces into your art journal. Add embellishments if you wish.
8. Don't forget to sign and date your work.
9. The finished layout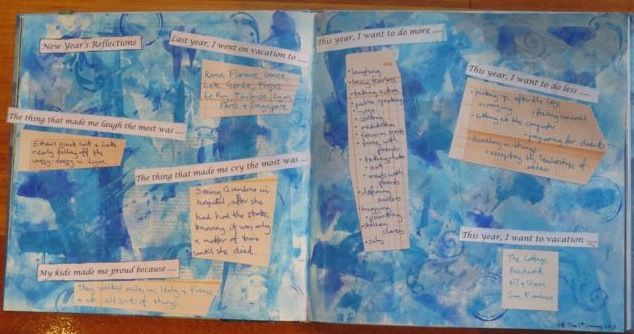 We would LOVE you to share your New Years' Reflections – just leave a comment below or even a link to your blog, showing off your artwork and reflections.
Happy creating!
~ * ~ *~ * ~ * ~ * ~ * ~ * ~ * ~ * ~ * ~ * ~ * ~
Have you got your copy of Cloth Paper Scissors yet?!?
Stop putting off your mixed-media wish list! Today is the day to check off essential to-do's from your bucket list and Cloth Paper Scissors magazine is here to help!