~ * ~
This article was written by Melanie Statnick
We all have paper towel rolls and bath room tissue rolls. It's recyclable and reusing able and some save it for all sorts of things. Something I have learned to do with it is make books and or note pads. These ideas can be found on Pinterest. There are many different ways to make and design these and I encourage you to find them and come up with something new and share your ideas in the comments. You can get your children involved also. They are fun and easy.
Supplies:
Paper roll
Craft paper or Scrap book
Gel medium/Mod Podge
Hole Punch
Binder Rings or Craft wire
Images, letters, word art
Micron or Copic Pens
Process for Creating your Mini Book
Begin by flattening out the paper roll. Here I used bathroom tissue, you can use a paper towel roll and cut it in half. Glue the inside of both rolls to create your front and back cover and let dry.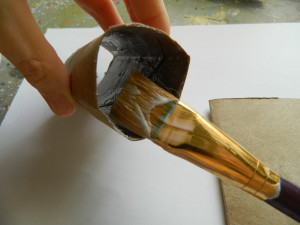 Next you want to take a ruler and measure approximately were you want to your holes and use the hole punch to punch through. Once you have them punched measure and cut your craft paper the same size as your roll covers and punch holes in each to match your covers.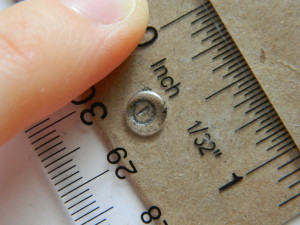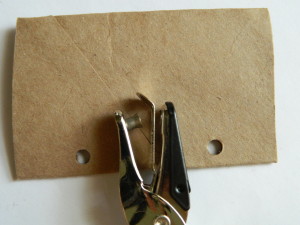 When you have your papers cut use four and glue them to your covers front and back. The excess will be your pages. You can place images and word art on these as you like. Design the covers the same way.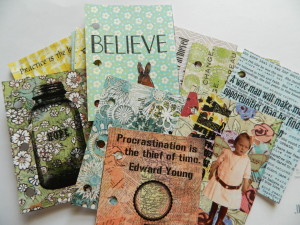 When you are finished with your pages use your binder rings to hold the book together.  On the blank side of the pages you can draw in your own pictures and create your phrases.   Happy Creating.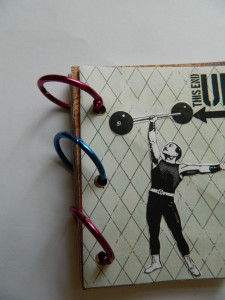 ~*~*~*~*~*~*~*~*~*~*~*~*~*~*~*~*~*~*~*~*~*~*~*~*~
Melanie Statnick is a Canadian Mixed Media & Collage Artist out of North Carolina. Melanie creates art daily from her private studio. Her style is fun, whimsy and eclectic. Melanie is also an Art Instructor for local venues and community colleges for students of all ages.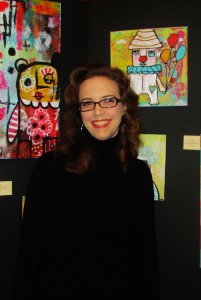 ~*~*~*~*~*~*~*~*~*~*~*~*~*~*~*~*~*~*~*~*~*~*~*~*~
.

.