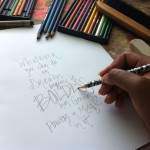 Easy way to make your mixed-media art collide with digital art! Martice Smith II takes beyond the traditional way of creating so that we can discover unique ways to enhance our existing artwork. Through an in-depth tutorial on image editing, Martice explains how to create a stunning, digital quote collage with your own creative hand-lettering. The goal of this tutorial is to make you feel less intimidated by the digital techniques and push your creative edge a little bit farther than your comfort zone!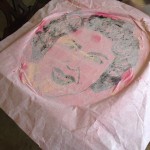 This article is written by Stacy Steinborn DO WHAT YOU LOVE, LOVE WHAT YOU DO…This quote has actually stirred controversy in the aspect of making a living and not making a living.  It is mostly interpreted in a thought of what you should do or not do to make money.   Whatever it is you […]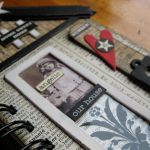 The term "mixed media art" is a broad definition that covers many arts and crafts, including collage, assemblage (both 2D and 3D), altered objects, including books and boxes, handmade greeting cards, artist trading cards (ATCs) and tags, art journalling and book making.