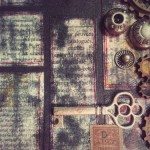 Anjuli Johnson has been a fan of Tim Holtz for a loooooong time. I mean, who isn't, really? His lines of scrapbook and art supplies are just delicious, especially to a steampunk fan who loves to add text to most of her projects, whatever they may be. Here Anjuli uses an altered Tim Holtz configuration book box to create a lovely jewelry box.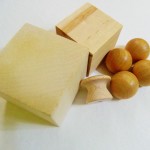 Melanie Statnick teaches how to make this wonderful mixed media art project called Word Blocks. This project is made up of simple materials including wood, paint, glue and collage images and words. Melanie shows how her creativity helps her in making unique and wonderful pieces of art!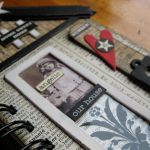 The term "mixed media art" is a broad definition that covers many arts and crafts, including collage, assemblage (both 2D and 3D), altered objects, including books and boxes, handmade greeting cards, artist trading cards (ATCs) and tags, art journalling and book making.