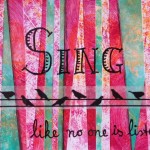 Monoprinting with Gelli Plates has become one of Michelle Brown's favourite mixed media art techniques for creating backgrounds. Once you get started, the prints pile up quickly! Michelle has combined her Gelli Prints with a second-hand photo frame and up-cycled it into an inspiring piece of mixed media art.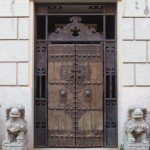 There are themes we often see reoccurring in mixed media art and the doorway is one that fascinates me. It wasn't until I visited Rome that I truly fell in love with the ornate doorway. Every street, at every corner and through every alleyway, a new vista opens and another streetscape is presented. And they […]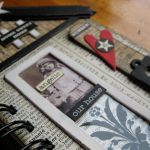 The term "mixed media art" is a broad definition that covers many arts and crafts, including collage, assemblage (both 2D and 3D), altered objects, including books and boxes, handmade greeting cards, artist trading cards (ATCs) and tags, art journalling and book making.