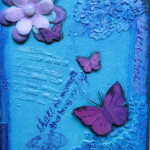 Creating mixed media feeds our souls. When Marilyn Harris Mills needs to immerse herself into creativity and inspiration, she reaches for her supplies that are beckoning to discover fresh ideas of using them. Marilyn shares her mixed media painting process and techniques via this video to create the "Share the Moments of Joy" mixed media canvas.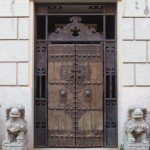 There are themes we often see reoccurring in mixed media art and the doorway is one that fascinates me. It wasn't until I visited Rome that I truly fell in love with the ornate doorway. Every street, at every corner and through every alleyway, a new vista opens and another streetscape is presented. And they […]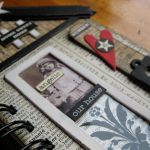 The term "mixed media art" is a broad definition that covers many arts and crafts, including collage, assemblage (both 2D and 3D), altered objects, including books and boxes, handmade greeting cards, artist trading cards (ATCs) and tags, art journalling and book making.